The world has been transitioning to remote working for years, but the arrival of COVID-19 has certainly sped that up. VoIP calls are routed over the internet, allowing your office phone to be accessed from anywhere with an internet connection, which has significant benefits for your work from home employees.
VoIP and Work from Home
Apart from the must haves for remote work; a computer, internet and of course COFFEE, is another tool less recognized: internet voice solutions. Also referred to as VoIP (voice over internet protocol), this solution allows for voice calls using the internet.
Teknologize, and many of our clients, had an easy transition moving to a dispersed workforce due to COVID-19 because we had cloud services such as VoIP implemented for our business.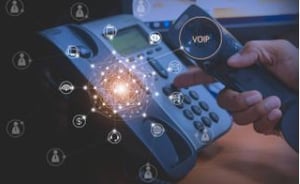 What is VoIP?
Voice-over-Internet Protocol (VoIP) is a complete business phone system that allows voice calls to be transmitted over IP networks, such as internet, rather than through a traditional landline.
VoIP systems provide additional functionality such as automatic call routing, seamlessly routing calls to a telephone anywhere in the world, as well as conference calls, voicemail, and call recording. Detailed records of calls made and received can be kept for reporting purposes.
VoIP for Work from Home (WFH)
Because calls are routed over the internet, your office phone can be accessed from anywhere with
an internet connection, which has significant benefits for your work from home employees.
Staff working remotely can also use their VoIP solutions with softphones, which is software that mimics phone hardware. This reduces cost on hardware; but more importantly, employees can utilize this if they are unable to return to their office to get their desk phone by simply logging into the softphone on their computer.
---
74% of employees use a mobile app for VoIP business calls.
---
Benefits of VoIP for Businesses
Versatility and Mobility. With just a connection to the internet, you can use VoIP anywhere you are; work, home or with your cell phone.

Softphones are essentially software-based phones. They mimic desk phones by presenting a software phone interface on the computer, complete with a dial pad and call handling features (such as Mute, Hold, and Transfer), all operated on your computer with a headset, allowing employees to easily work from home.

Mobile Integration. Install the mobile app for your VoIP system on your cell phone, and use all the same calling features, all while keeping your cell phone number private.

Enhanced System features include conference calls, caller ID, dial by extension, advanced call queuing, auto attendance, automated call routing, voicemail, call recording, call center capabilities, as well as integration with CRM software. This is not only a great solution for small and large businesses, but a great solution for hospitality, hotels, campuses, healthcare, and public safety. Larger companies can easily scale with Cloud PBX. A Cloud PBX is a business phone system that is hosted entirely on servers in off-site data centers and powered over the internet

Multiple Offices? No problem. With a VoIP solution, you can have one receptionist manage all calls for multiple office locations.

Easy Installation, configuration and maintenance. VoIP phones are relatively easier to install and maintain. It is also effortless to operate even for those who are less tech-savvy as it is virtually plug-and-play. Using VoIP software also makes it easy and straightforward to add new users to the system. The web portal also makes moving, adding, or changing configurations easier.
Converting to VoIP is not that hard and can benefit small and large companies alike. Especially with more employer's adopting a hybrid of in-office and work from home environments.
If you're looking to move to a VoIP phone solution in the Tri-Cities, Washington or Bend, Oregon areas, or simply want to learn more, give us a call at 541.848.6072 in Oregon, or 509-396-6641 in Washington.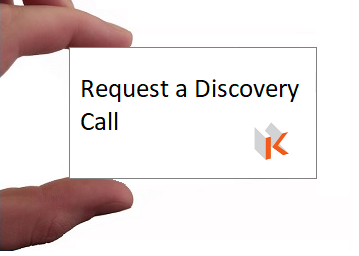 Business IT Solution
Cybersecurity
Managed IT Services
VOIP
Industry Compliance
The most approachable IT Services in the Pacific Northwest