October is National Cybersecurity Awareness Month. Instituted by the Department of Homeland Security in 2016, this month is a time where we want to highlight the dangers that are out there, as well as the simple steps you can take to protect yourself and your business.

October is National Cybersecurity Awareness Month
2020 has been particularly difficult for organizations around the world when it comes to cybersecurity. Hackers have gotten very good at convincing people to open or click, compromising tens of thousands of companies, which has affected the economy with billions of dollars in lost productivity. With the global pandemic, hackers are adapting their phishing campaigns using COVID-19 themed emails and even text messages. Messaging such as "due to the Coronavirus outbreak and precautions, please redirect all invoices to the following bank account.." Or referencing the federal government stimulus payments in order to get the user to click a malicious link and then infect their machine with malware.
Top 4 Cybersecurity Basics to

Implement Now
Update End of Life (EOL) Systems.

With End of Life for Windows 7 and Windows Server 2008 as of January 14th, 2020, Microsoft has discontinued all technical support, software updates, security updates, and any other fixes. If you are still using Windows 7, your PC may become more vulnerable to security risks. Now is the time to shift to Windows 10.

Implement

Cybersecurity Awareness Training

.

Employees must understand that the bad guys are out there trying to trick them into gaining access to your critical information. The point of security awareness training is to educate employees on what is considered risky, what clues to look for that indicate a threat, and how to respond.

Managed Detection and Response.

Managed Detection and Response (MDR) purpose is to help companies and organizations improve the way they detect cyber threats, respond to incidents, and continuously monitor their systems and assets in real time. Organizations and businesses need a more meaningful way to contain a breach rather than it being a notification that you already have an issue and it's moved into a cleanup operation.

Have an Incidence Response Plan in place.

An incident response plan is a set of instructions to help IT staff detect, respond to, and recover from security incidents. These types of plans address issues like cyberbreach, data loss, and service outages that threaten daily work. Becoming the victim of a cyber attack is bad enough, but organizations that fail to take appropriate steps may find themselves vulnerable to employee or shareholder lawsuits or penalties from regulators. They may also find that their insurance company will not accept their claim if they did not take certain predetermined steps.
You are only as safe as your weakest link. Security is everyone's responsibility.
If you're looking to implement a Security Awareness Training program for your organization call 509-396-6641 or Contact us for more information!
Teknologize has offices located in the Tri-Cities, Washington and Bend, Oregon.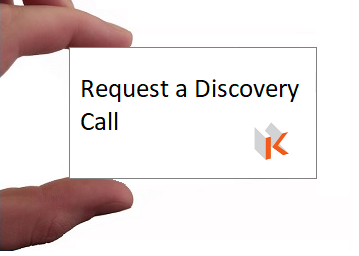 Business IT Solution
Cybersecurity
Managed IT Services
VOIP
Industry Compliance
The most approachable IT Services in the Pacific Northwest